Grace Men's Network Retreat
October 22-23 | Prescott, Arizona
Grace North and Grace Chapel are joining together for a men's retreat in Prescott. Our guest speaker will be Dr. Jeff Voth (more information below).
Registration is only $79, but if you use the discount code GRACE10 you can save $10.
Lodging is not included in the registration, but we have a few rooms reserved at Forest Villas Hotel for a discounted rate (about $190 , including taxes and fees). The rooms have 2 queen beds. These rooms will only be available until 10 PM on Wednesday, October 20. Contact Andrew Casteel ([email protected]) if you want one of these rooms.
Retreat Agenda
Friday: 6 PM Registration | 7 PM Session 1 | 9 PM Bonfire
Saturday: 6:30 AM Optional Activities (sunrise hike, pickleball) | 9:30 AM Coffee & Donuts | 10 AM Session 2 | 12 PM BBQ | 1:30 PM Departure (optional activity - target shooting)
You can register and pay online at the Grace North website by clicking the button below. If you have any questions, send an email to [email protected]
Retreat Speaker: Jeff Voth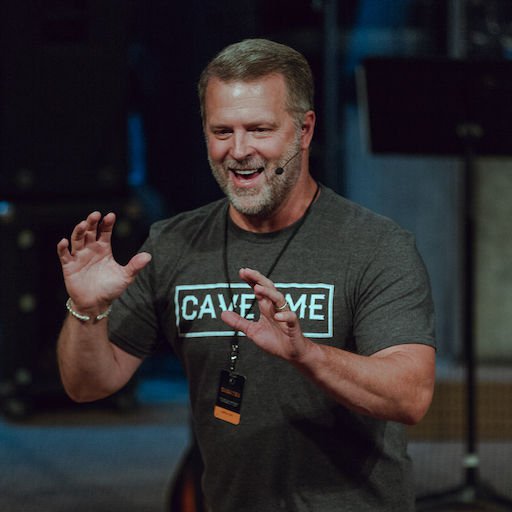 Dr. Jeff Voth is the founder of Cavetime, an on-demand men's devotional video platform. He also serves as the lead pastor of Church 3434 and is a professor at Oral Roberts University. Jeff has a doctorate of ministry in community spiritual formation from Denver Seminary, a master of divinity from Oral Roberts University, and a master of arts with an emphasis in philosophy, apologetics & Christian worldview from Trinity Theological Seminary. He is the author of Cavetime and Defending the Feminine Heart. He was also selected into the Resident Scholars Program at the Kilns in Oxford England. Jeff and his wife, Lori, have four children and live in Tulsa, Oklahoma. A number of Jeff's resources are also available at RightNow Media (which you can access for free through Grace Chapel).