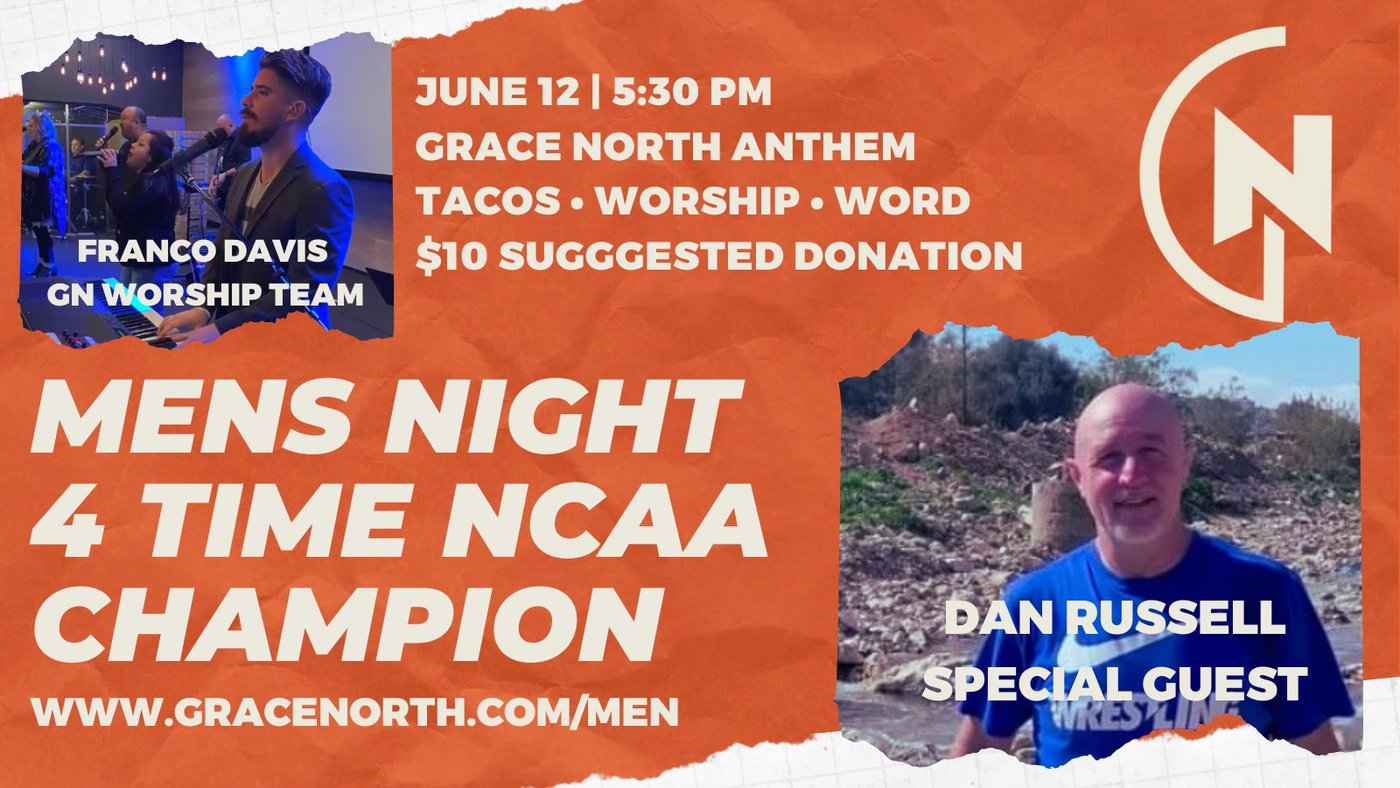 Men's Night With Dan Russell
Saturday, June 12 @ 5:30 PM
Join us in Anthem for tacos, worship, and a word from special guest, Dan Russell.
The cost is only $10, but if you pre-register using the button below it's free. Just choose the "Request Scholarship" option when you sign up.
About Dan
From a scrawny, bullied kid growing up in southern Idaho to the Unofficial Wrestling Champion of the World, Dan Russell knows the kind of hard work, pain, and intense desire it takes to finish strong.
He's a four-time NCAA wrestling champion and four-time Academic All-American. He was an Olympic alternate for the 1992 and 1996 Olympics, the 2004 Olympic wrestling coach for Guam, and Olympic Solidarity Instructor for Palau and the Federated States of Micronesia. Dan taught for several years at the Olympic Training Center in Colorado Springs and he is recognized worldwide as a top-notch clinician.
Dan wrote the book Finish Strong - a compelling story of his athletic pursuit and drive to overcome some of life's biggest challenges. Dan currently lives in Amman, Jordan, and leads Wrestling for Peace, an international humanitarian organization.